A real multicultural prize.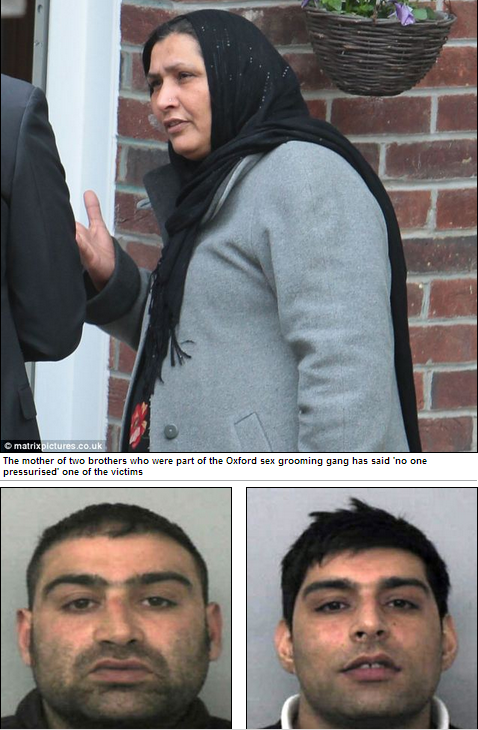 Mother of Oxford grooming sex gang pair blames their VICTIMS: She says schoolgirls 'should have been playing with toys'
Mother of brothers Akhtar and Anjum Dogar blames their victims

Mrs Dogar 

claimed one of the abuse victims was not 'pressurised'
By LARISA BROWN
PUBLISHED: 16:07 GMT, 19 May 2013 | UPDATED: 06:52 GMT, 20 May 2013
The mother of two members of the Oxford child sex abuse gang has blamed the schoolgirls for the ordeal they suffered, saying 'they were having sex at the age of ten instead of playing with toys'.
She defended her sons – Akhtar, 32, and Anjum Dogar, 31 – and claimed they were innocent after they were found guilty of a catalogue of vile offences last week.
Mrs Dogar, believed to be called Bashira, accused the police, social services and the girls themselves of being complicit in creating Britain's 'grooming culture'.
Read more: H/T: Gaia