Thank the lapdog media.
The Obama administration is one big scandal-in-waiting, if not for the media guarding this president, he would have been brought down ages ago. It's sickening to witness the fake media willingly taking their talking points straight from the Oval Office.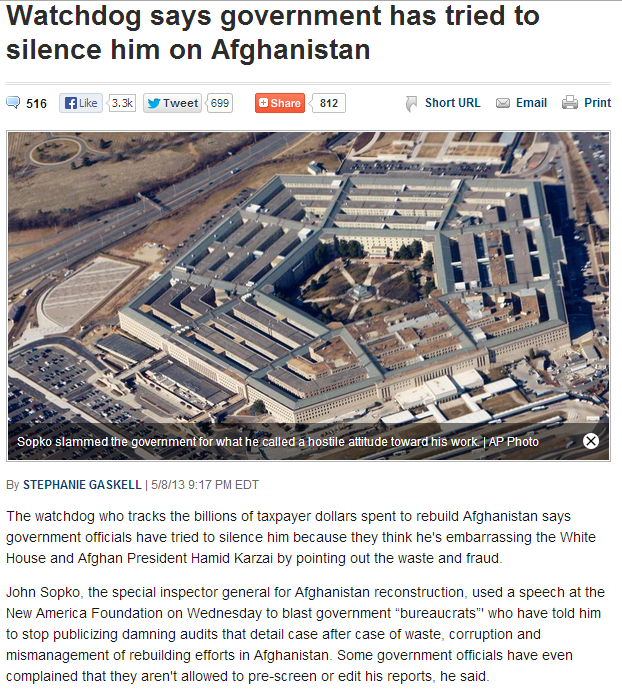 "Since my appointment by the president last summer, I have been surprised to learn how many people both in and out of the government do not understand the role of an independent inspector general," Sopko said.
The Pentagon did not address Sopko's remarks about pre-screening, but it endorsed his role keeping watch over the Afghanistan effort.
"We value inputs from independent oversight, including from inspectors-general, who play a key role in advancing the missions of the Department of Defense," said press secretary George Little.
Even so, Sopko slammed the government for what he called a hostile attitude toward his work.
"Over the last 10 months, I have been criticized by some bureaucrats for not pre-clearing my press releases with them, for not letting them edit the titles of my audits, for talking too much to Congress, for talking too much to the press … and, basically, for not being a 'team player' and undermining 'our country's mission in Afghanistan,'" he said.