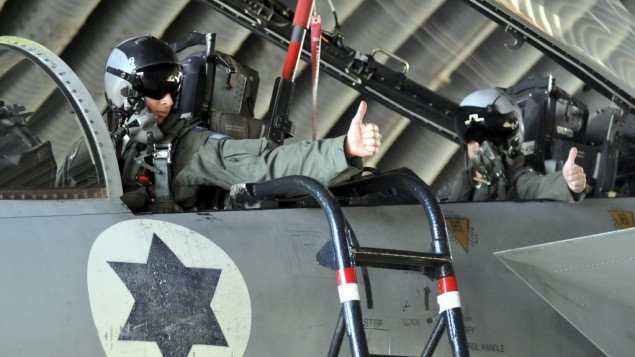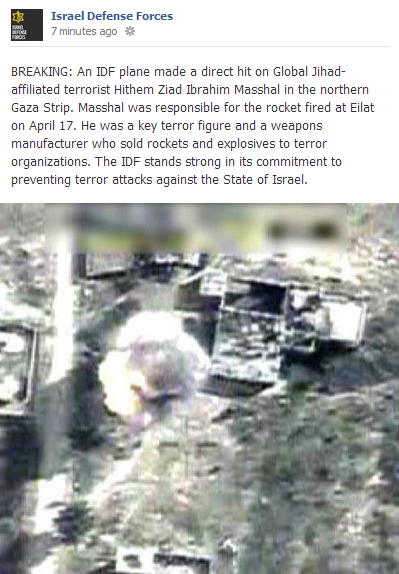 IAF kills global jihadi member in the Gaza Strip
By YAAKOV LAPPIN
04/30/2013 09:51
Targeted assassination represents first such action by IAF since end of Operation Pillar of Defense; Channel 10 names terrorist as Hitham Mashal, a rocket manufacturing expert and member of Aknaf Bet Al-Maqdes group.
The IAF targeted a global jihadi member in the Gaza Strip on Tuesday morning, killing him on his motorbike.
The suspect targeted has been named by security forces as 24-year-old Hitham Mashal, a resident of northern Gaza. Mashal was active in multiple Salafi-jihadi organizations, and was a weapons expert linked to this month's twin rocket attack on Eilat,  security forces said.