As bad as Assad is, do we really want to see these WMD's fall into the hands of al-Qaida and it's allies? Time to get worried and real quick.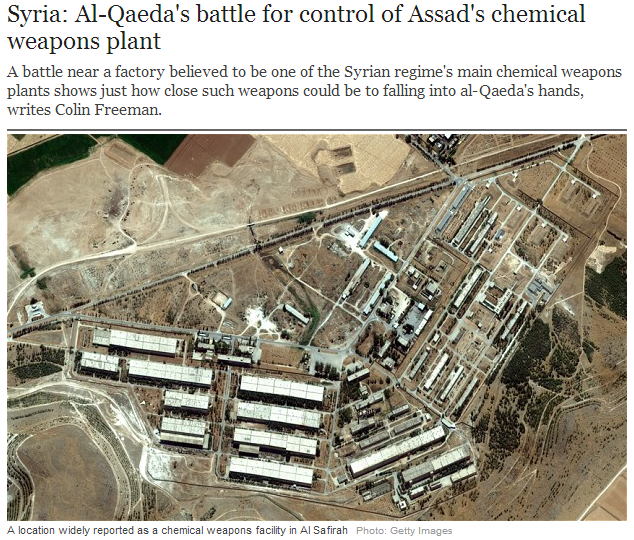 Set amid the rolling plains outside Aleppo, the town of al-Safira looks just like another vicious battleground in Syria's civil war. On one side are lightly-armed rebels, on the other are government troops, and in between is a hotly-contested no-man's land of bombed-out homes and burned-out military vehicles.
The fight for al-Safira is no ordinary turf war, however, and the prize can be found behind the perimeter walls of the heavily-guarded military base on the edge of town. Inside what looks like a drab industrial estate is one of Syria's main facilities for producing chemical weapons – and among its products is sarin, the lethal nerve gas that the regime is now feared to be deploying in its bid to cling to power.