Picture of Katherine Russell Tsarnaeva before she went evil.
Hopefully this leads to severely long prison sentences for all involved and a death sentence for the younger brother.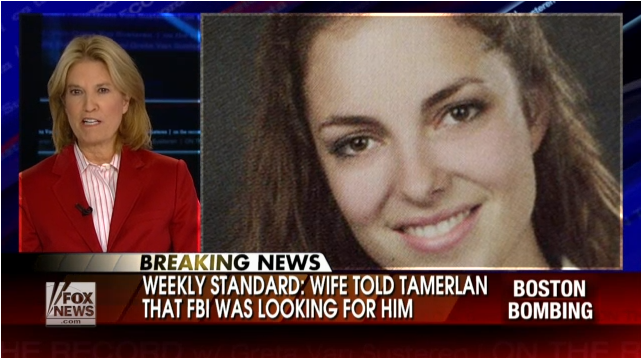 BOSTON BOMBER WIFE INVESTIGATED FOR TIPPING OFF FUGITIVES DURING HUNT
FOX NEWS: According to The Weekly Standard, authorities are still investigating how much Tamerlan Tsarnaev's wife knew about the Boston bombings. The report states that law enforcement officials now believe 24-year-old Katherine Russell Tsarnaeva called Tamerlan to let him know the FBI was looking for him after she saw his photos on the news.
Though officials believe Tsarnaev was already aware, he and his younger brother went on the run a short time later, culminating in his death and Dzhokhar Tsarnaev's arrest. Investigators were told of the alleged phone call by Dzhokhar in his interrogation before he was read his Miranda rights. Through her attorney, Russell has maintained she knew nothing about the plot. Greta Van Susteren went over the new details with Steve Hayes of The Weekly Standard last night on On the Record.