The danger of the Left's false narrative unchecked.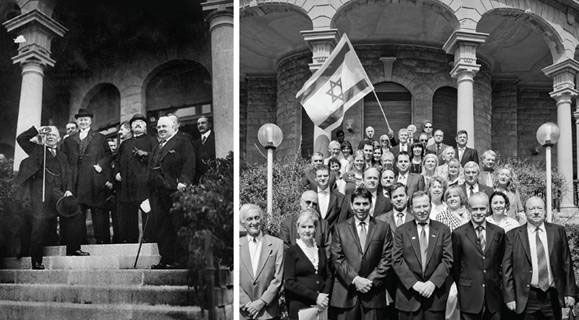 The Israelis being within their traditional homeland of Judea and Samaria is entirely legal under signed agreements initiated during San Remo Conference then codified at the  League of Nations, where Jews were given the exclusive right for close settling of the land for an eventual state of their own. All of  this was automatically legalized by default when the UN superseded the LON.
Shock and surprise for many to learn that Israel has plenty of attorneys well versed in international law who can articulate Israel's claim to Judea and Samaria for Jewish settlement. The issue stands as is, due to political expediency by the international community who want to appease the Arabs with yet another Palestinian state, the first one being in Jordan.
The politicians who promote this kind of legislation are either ignoramuses of existing international law favoring Jewish settlement, or have darker designs against the Jewish people of Israel.
NOTE: Carl in J'Lem has his take here:
'US approves of EU labeling W. Bank products'
04/25/2013 02:46
Dutch envoy to Israel says US hasn't discouraged initiative to place consumer labels on settlement products.
The US has not pressed EU countries to drop any plans they might have to facilitate the placement of consumer labels on West Bank settlement products, according to the Netherlands' Ambassador to Israel Caspar Veldkamp.
He spoke with reporters at his Herzliya home on Wednesday about Israel's economic and diplomatic relationship with the Netherlands; but a portion of the conversation dealt with his country's vocal support for the labeling of West Bank settlement products.