This piece however is by Barry Rubin, who nails it shut as far as I'm concerned.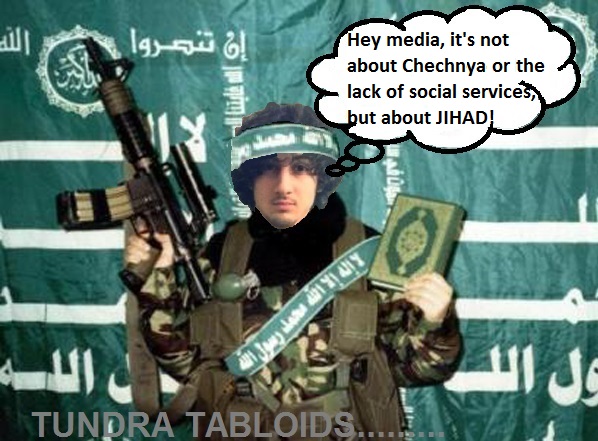 Barry Rubin: Then there will a frantic search for the "blame ourselves" theme. If the issue wasn't such a tragic one, this would be humorous. Could America have acted more kindly toward these two brothers? Don't underestimate how well this theme will play with those citizens who drink other flavors of Kool-Aid. In this pursuit no idiocy is unthinkable. Canadian Liberal Party leader Justin Trudeau, who is trying to be an Obama clone, explained:

"There is no question that this happened because of someone who feels completely excluded, someone who feels completely at war…with society." The solution, then, is not to "marginalize people even further who already feel like they are enemies of society rather than people who have hope for the future."

In other words, doing anything is more dangerous than doing nothing. To combat radical Islam is to hurt people's feelings and that will produce more terrorism.
The "Mysterious Motive" Cover-Up on the Boston Attack Begins
By Barry Rubin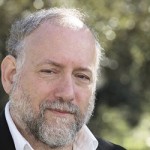 Now that the two (main at least) terrorists from the Boston Marathon attack have been killed or captured we enter a new phase, the phase in which the dominant Politically Correct (but Factually Incorrect) forces try to explain away the attack.
Can this be done? Will they really try? Well, yes. True, as one of my correspondents remarked it is much easier to obfuscate far distant Benghazi than the total shutdown and horror in the middle of a major American city. Yet the spin-masters are already at work.
The first step must be, in part, a stalling technique but it sets the pattern for what is to come.  As, in the words of a Reuters story, the "Boston Marathon bombing investigation turns to motive," the motive must be obfuscated.
The Reuters piece is a good start. The article spends seven paragraphs discussing the parents claim that the two brothers were framed. This suggests that the mass media and politicians will not shrink from suggesting—perhaps I should say, gives fair hearing—to bizarre conspiracy theories and doubts. People shouldn't believe these completely, is the theme, but you just can't be too sure that two young Muslims would have any reason to harm Americans.
Indeed, there are now witnesses who heard the two terrorists' mother claiming that September 11 was a U.S. plot to make people hate Muslims. That's where playing with that kind of fire leads.
In the article, the word "Islam" is not mentioned, except to say that they once lived in one predominantly Muslim country and another place they lived, Dagestan, is "a southern Russian province that lies at the heart of a violent Islamist insurgency." Here, we have another technique, minimize Islam as a factor and turn it into background noise.