U.S: Sec-State John Kerry thinks IHH terrorists….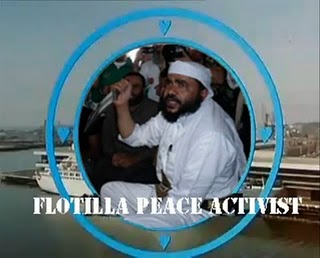 Is the moral equivalent of the cheering crowds at the Boston Marathon…..

Brian of London:
And somehow, the Secretary of State for the United States can't tell the difference between these murderous terrorists and Bostonians who went to cheer their family  and friends across the finish line of a marathon armed only with enthusiasm and joy.
John Kerry You Revolt Me
John Kerry revolts me in ways I thought I would only reserve for members of the Jew hating British establishment.
In an astonishing statement conflating the victims of the Boston Marathon bomb with the terrorists who attacked and wounded IDF soldiers including throwing one into the sea after wounding him.
In March, Obama extracted an apology for the raid from Israeli Prime Minister Benjamin Netanyahu that broke the stalemate.

Kerry said he understood the anger and frustration of those Turks who lost friends and family in the raid. The former Massachusetts senator said last week's Boston Marathon bombings made him acutely aware of the emotions involved.

"We have just been through the week of Boston and I have deep feelings for what happens when you have violence, when something that happens when you lose people that are near and dear to you," he said. "It affects the community, it affects the country. But going forward, you know, we have to find the best way to bring people together and undo these tensions and undo these stereotypes and try to make peace."
The Turks who were killed were seen singing songs celebrating the murder of Jews by Muhammad: these songs threaten the same thing to all Jews (not Zionists, Jews). These Turks armed themselves certainly with knives and steel bars and perhaps guns. These Turks were sailing on a ship to break a legal blockade. They were warned repeatedly to turn back. They were part of a flotilla of ships: the other ships surrendered peacefully and nobody was hurt: their ship attacked those sent to enforce the legal blockade with lethal force.
Video of Mavi Marmara IHH terror supporters singing death to Jews: