In deepest appreciation to the Jewish state of Israel.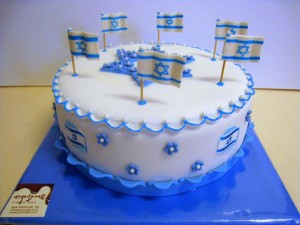 Israel celebrates 65 years of independence
04/15/2013 19:59
Israelis transitioned from sadness to jubilation Monday night as they ushered in its 65th anniversary of independence.
Independence Day Ceremony. Photo: Marc Israel Sellem/The Jerusalem Post
The annual torch-lighting ceremony at Jerusalem's Mount Herzl marked the end of Remembrance Day on Monday evening and touched off Israel's 65th Independence Day celebrations.
There were 14 torch lighters in this year's ceremony including Danny Shapira, formerly Israel's chief test pilot, noted historian Muki Tsur, Orthodox feminist and philosophy scholar Tamar Ross and Beduin Achva Academic College president Elian Elkarnoy.