What to expect next?
UPDATE:  'We will NOT back down': West slams North Korea after madman dictator is pictured brandishing a gun and warns that diplomats' safety is at risk after April 10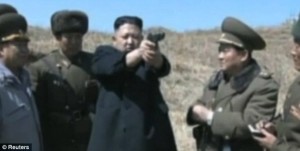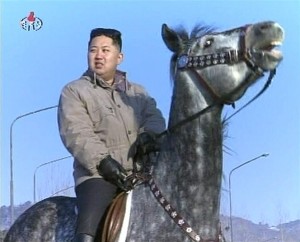 North Korea asks Russia to consider evacuating embassy staff
April 05, 2013 01:32 PM (Last updated: April 05, 2013 01:46 PM)
MOSCOW: North Korea has asked Russia to consider the possibility of evacuating staff from its embassy in Pyongyang due to increasing tension on the Korean Peninsula, a spokesman for the Russian embassy said by phone from Pyongyang on Friday.
The spokesman, Denis Samsonov, said that Russia was examining the request but was not planning to evacuate at this stage, and that there were no outward signs of tension in the North Korean capital.
Read more: H/T: Kumitonttu