ICLA shows its worth every step of the way.
What follows is an impression of what was discussed at the conference.  It is not an attack on Muslims or Islam and it is based on the experiences of a small number of people with regard to one country – Pakistan.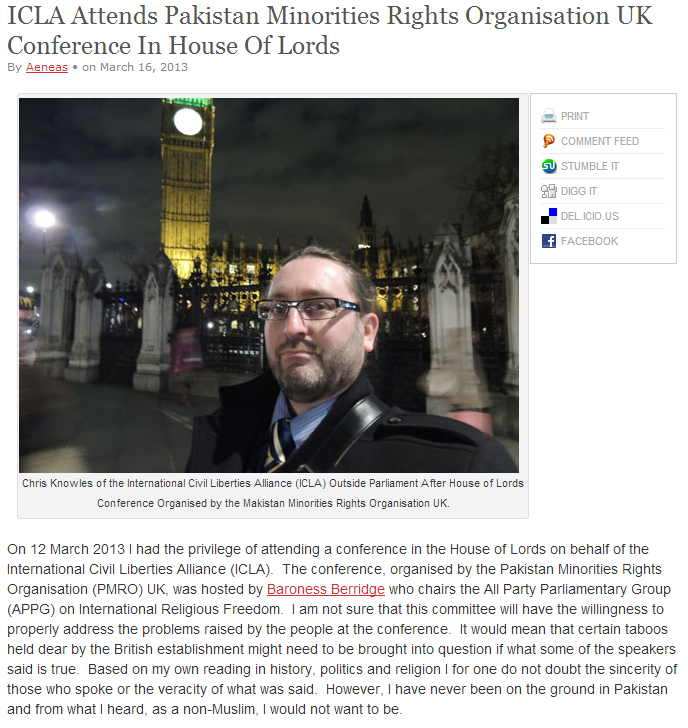 There were a number of distinguished speakers including a Bishop from Faisalabad, a Professor who had to flee to Australia, and an ex-member of the Sindh Provincial Assembly.  There were also contributions from other speakers as well as by guests who were not on the official speakers list.  On the whole the picture that was painted was grim.  There is no other way to describe the upsetting catalogue of religious persecution and abuse that appears to take place in the Islamic Republic of Pakistan.