Rocks thrown can indeed be lethal. 
How much do you want to be that the Norwegian government and the rest of the international "humanitarian Left" lunatics will be demanding at some point, that these terrorist criminals be released?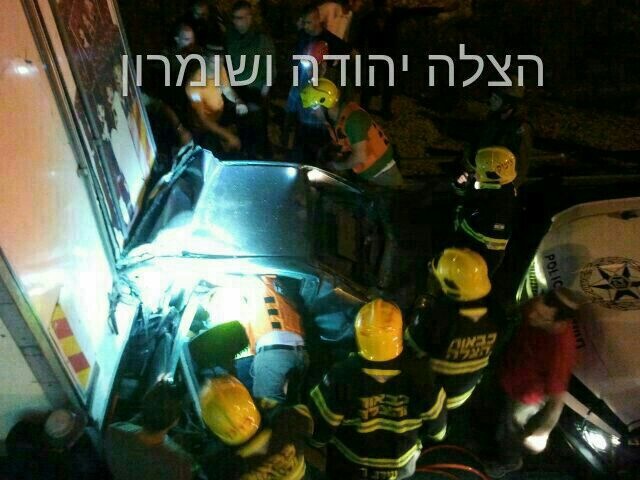 IDF arrests 10 in stone-throwing 'terror attack'
3-year-old victim struggling for her life; 6 people injured as Palestinians cause car to smash into truck near Ariel
The IDF arrested 10 Palestinians overnight Thursday on suspicion of involvement in stone-throwing that caused a major accident near the West Bank settlement of Ariel. The attack left a toddler fighting for her life on Friday.
The arrest operation was a joint effort by the military's Efraim Brigade, the Shin Bet and police.
Six people were injured, one critically, after stones thrown by Palestinians caused a car to collide with a truck on Thursday evening.
Yakir resident Adva Bitton and her 3 daughters — aged 3, 4 and 6 — were injured in the crash. The 3-year-old's condition was described as critical. The truck driver and a bus driver, who was also on the scene, were both lightly injured.
Police, paramedics and firefighting crews were dispatched to the scene to treat the wounded. The mother needed to be extracted from the vehicle, which was crushed under the back of the truck.
The injured were transferred to Tel Hashomer and Beilinson hospitals for treatment.
Eyewitnesses said the accident occurred after the woman lost control of her car because of rocks thrown at her.
"This is a terror attack like any other," a senior IDF source told Channel 10 News. "The rocks were thrown by Palestinians from one of the nearby villages. We have seen a 50-percent upsurge in rock-throwing incidents since the announcement of [US President Barack] Obama's visit to the country," the source added.
More here at the Time of Israel.