MORONIC
If I hear one more time that "elections have consequences'' by these disgusting RINO republicans I will vomit. The Democrats, as much as I loathe the direction in which they have taken their party, have one thing going for them, they do not throw their hands into the air, the statists never rest, never succumb, never give up, unlike the imbeciles that run the GOP and are in high office in the Senate.
NOTE: Just because Obama was narrowly elected in a hotly contested presidential election, doesn't give him carte blanche authority to do anything he wants. Why even have a "confirmation hearing" in the first place if that's how GOP RINOS actually think? It's nothing more than a coronation process for whomever the most radical president in modern US history wants to nominate. John McCain is a total disgrace as a politician.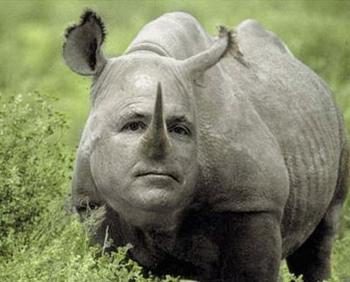 (CNN) – The Senate will move forward in confirming President Barack Obama's nominee to become defense secretary this week, a leading Republican who opposes Chuck Hagel's elevation to the role said Sunday.

"I don't believe Chuck Hagel, who is a friend of mine, is qualified to be secretary of defense. But I do believe that elections have consequences, unfortunately, and the president of the United States was re-elected," Sen. John McCain said on "State of the Union."

The Senate will vote again Tuesday on whether to end a Republican filibuster of Hagel's nomination. Two weeks ago, a similar attempt fell short of the 60 votes needed to end the debate. Many GOP lawmakers and aides expect Hagel to be confirmed, although with just a handful of GOP votes.
Via: Weasel Zippers