What a fraud he's turned out to be.
Krispy Kream Christie, as 'The Great One', Mark Levin calls him, is an absolute RINO. Ben Shapiro in the following article at Breitbart.com gives an accurate rundown on the Christie game plan for his run for the presidency in 2016;
"move left before the primaries, move right during the primaries, and then attempt to move left again before the general election."
NOTE: What this tells you is that the man stands for nothing that conservatives believe in. You would never see Ronald Reagan behaving in such a manner, he stood for his conservative principles, before, during and after the elections, whether he won or lost. You taking this all in Ann Coulter?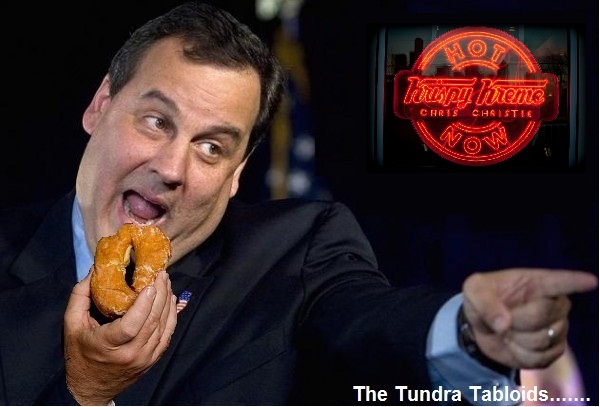 CHRISTIE: I 'AGREE WITH ANDREW CUOMO ON 98% OF ISSUES'
Gov. Chris Christie (R-NJ), who is widely expected to run for the Republican presidential nomination in 2016, may have just harmed his chances by signifying his support for the policies of ultra-liberal New York governor – and possible 2016 Democratic opponent – Andrew Cuomo. Talking with union leader Larry Bulman, political director for United Association of Plumbers, Pipefitters and Steamfitters, Christie reportedly said, "I'm not much different from Andrew Cuomo. I probably agree with him on 98% of the issues."