Oh, and she's not sorry one bit for "losing her temper".
This has everything to do with Islam, regardless of the denials and obfuscations. Women are treated as potential deceptive whores if left to their own whiles, hence the need of a "handler" until they're are married off by the father. Minorities living within Muslim states do not exhibit the same propensity in offing their relatives for "offending their families sense of honor" as their Muslim neighbors. This is a "Muslim thing", regardless of where they live.
Via: TROP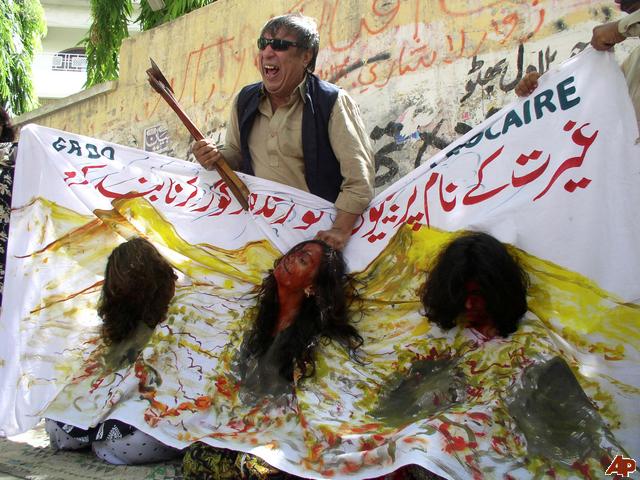 Woman confesses to killing daughter, son-in-law in Mersin
12 February 2013 /TODAY'S ZAMAN, İSTANBUL
A woman has admitted to shooting to death her daughter, who had previously run away from home to elope, and her daughter's husband on Monday in the southern province of Mersin.
According to news reports, the incident took place at the home of Meryem Dursun. Güler Azrak, Dursun's daughter, went to visit Dursun with her husband and one-and-a-half-year-old baby. Azrak had not seen her mother since she left to elope two years ago. During their visit, an argument broke out among Dursun, Azrak and Azrak's husband. Dursun reportedly lost her temper, picked up a rifle and shot her daughter and son-in-law. A stray bullet also caught her grandson, Berfin, in the head. The couple died at the scene and the seriously injured baby was taken to a hospital.
Dursun has been arrested by police. She claims to have lost her temper during the argument and told police during her interrogation that she does not regret what she did. She later told reporters that her daughter had dishonored their family and that she had restored their honor by killing the girl and her husband.
The baby remains in critical condition.