The OIC is the most singular evil force in the world today. The dangers it poses to the West far outweighs anything al-Qaida is capable of doing.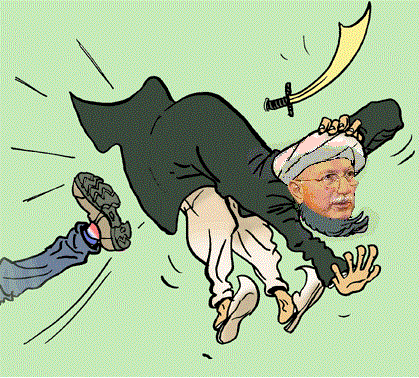 H/T: Fjordman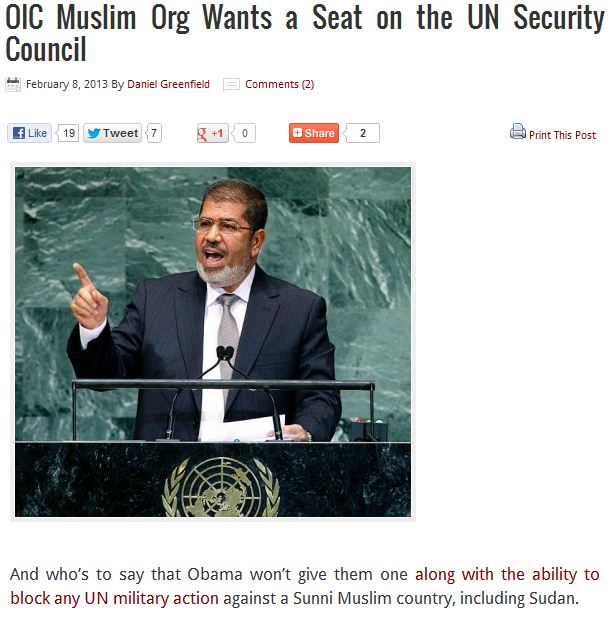 Should there be reserved seats for religions in the United Nations? If we're going to go theocracy, we might as well go all the way.
The 56-member Organization of Islamic Conference, the largest Muslim organization in the world, should have a seat on the UN Security Council, said Prof. Ekmeleddin Ihsanoglu, its secretary-general.

"One of the important objectives for which I have been exerting a lot of efforts was to have a seat for OIC in the Security Council to represent 1.5 billion Muslims in the world," Ihsanoglu told reporters in Cairo.

Observer Islamic Countries opposed a permanent seat for India in the UN Security Council, saying it would be an injustice with the Muslim World. A permanent Security Council seat in the UN for India means a major injustice with 1.90 billion's Muslim of world said Faisal Muhammed.
And a UN Security Council seat will be a great forum for the OIC's Blasphemy War against Freedom of Speech.