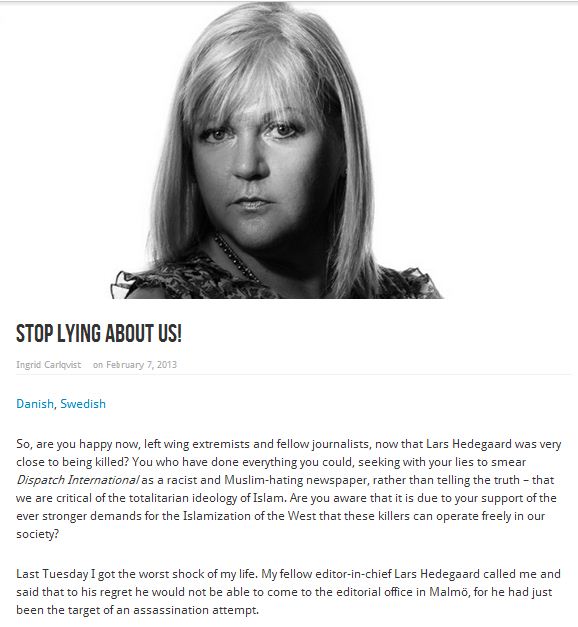 None of us are stupid. We know quite well that what we are doing is dangerous – the worst thing one can do in Sweden of 2013 is to criticize Islam and the reckless immigration policy conducted by the current Reinfeldt cabinet. But we are fighting to remain able to live in an open and democratic society with 100 percent free expression.
If we were to capitulate to the forces of darkness that seek to draw the Western world down into the midnight of totalitarianism, it would be the end. NOW is the time when we must do things to defend our way of life.
We at Dispatch International will be forced to be even more careful and worried for our security. But we will never, never, never give up and concede victory to the forces of totalitarianism. They would have to kill us, one by one.