Moral spine alert.
And we all thought that Europe had long since rejected immunity for any kind of Nazi? The question is, how could they not blacklist an organization of sieg heiling fascists, no matter where they heil from?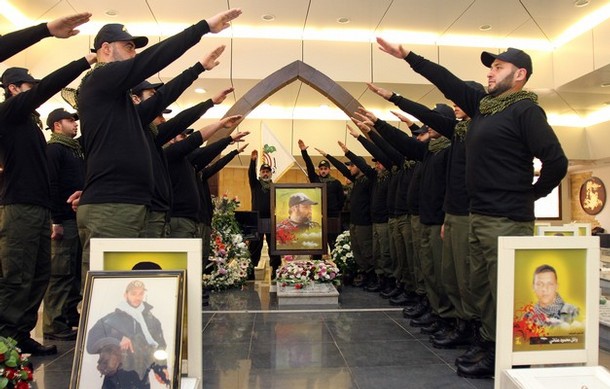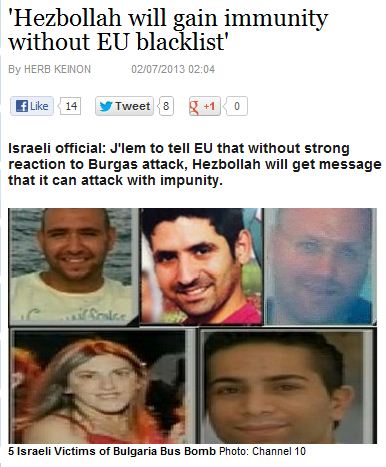 Europe needs to decide whether it will allow itself to be attacked with impunity, an Israeli diplomatic official said on Wednesday, explaining the argument Israeli representatives will now use to get the EU to place Hezbollah on its terrorist blacklist.
Since it is clear Bulgaria is not going to respond to Hezbollah attacks on its soil by bombing training bases in Lebanon, according to this argument, if there is no strong European diplomatic reaction, then Hezbollah will essentially have immunity.
The official said that Bulgaria's announcement on Tuesday that its investigation uncovered Hezbollah involvement in the 2012 Burgas attack which killed six people, including five Israelis, has put the issue of placing Hezbollah on the EU's terrorist list very much "back in play." He said it was clear Israeli diplomats, especially in Europe, would be making this a priority in the coming days and weeks.
Prime Minister Binyamin Netanyahu spoke Wednesday evening with his Bulgarian counterpart, Boiko Borisov, and thanked him for the "professional and thorough" investigation.
Netanyahu said the findings were clear and prove that Hezbollah was directly responsible for the "atrocity in Burgas."
Netanyahu said this was yet more evidence that Iran and its proxies are waging a global terrorist campaign spanning countries and continents.
"I hope that the Europeans will draw the necessary conclusions regarding the true nature of Hezbollah after this criminal attack on European soil against an EU-member state," he said.