Hard-core Leftists to blame.
After Turkey is thoroughly islamized, the Muslim fundamentalists will come after them as well. Either way, both brands of totalitarians are dangerous as vipers. Interesting though, in the West, the Left is in bed with fundamentalist Islam.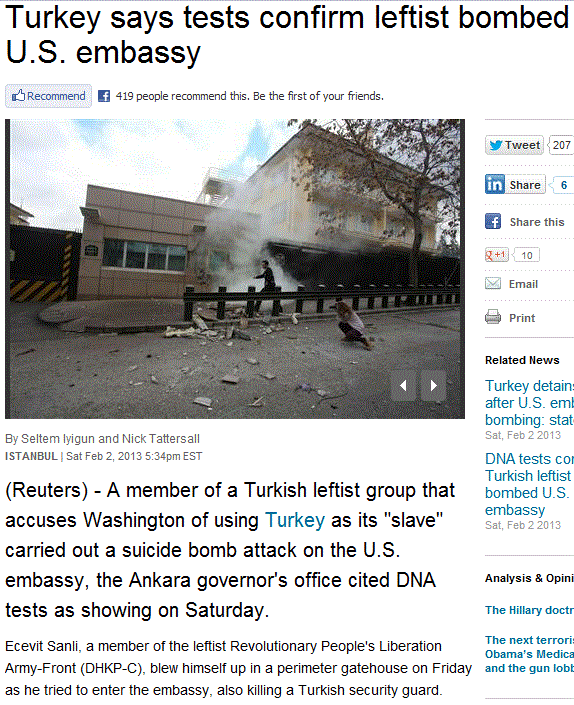 The DHKP-C, virulently anti-American and listed as a terrorist organization by the United States and Turkey, claimed responsibility in a statement on the internet in which it said Turkish Prime Minister Tayyip Erdogan was a U.S. "puppet".
"Murderer America! You will not run away from people's rage," the statement on "The People's Cry" website said, next to a picture of Sanli wearing a black beret and military-style clothes and with an explosives belt around his waist.
It warned Erdogan that he too was a target.
Turkey is an important U.S. ally in the Middle East with common interests ranging from energy security to counter-terrorism. Leftist groups including the DHKP-C strongly oppose what they see as imperialist U.S. influence over their nation.