Terrorists close to the Israeli border, a regular fact of life for the Jewish state.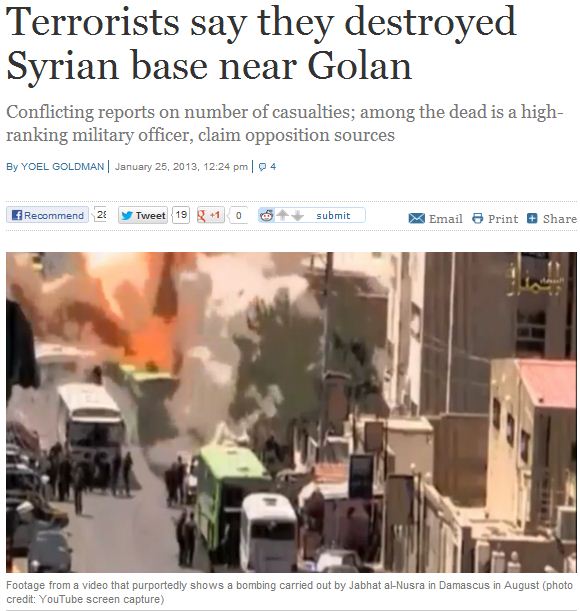 Members of the Syrian terrorist organization Jabhat al-Nusra claimed Friday that they had killed over 200 security personnel in destroying a Syrian military base near the Golan Heights. The number of casualties was disputed by the Associated Press, which initially wrote that 8 people had died.
A high-ranking official in President Bashar Assad's military apparatus was also killed in the attack, according to sources within the Syrian opposition who were cited by Israel Radio.
The base is located in the village of Sa'sa', part of the Quneitra Governate, some 15 miles (24 kilometers) from the Israeli border