When U.S.program producers were allowed to talk of what they actually knew. By the way, is that a German 'MP40*' machinegun? If so, then it's a pic of Islamonazis using Nazi era weaponry. How fitting.
A scene from Mission Impossible episode: The Slave  1967 season 2 (Netflix)
The IMF is called upon to end an inhuman situation that the United Nations has been unable to stop: slave trade in the country of Elkabar, ruled by King Ibn Borca.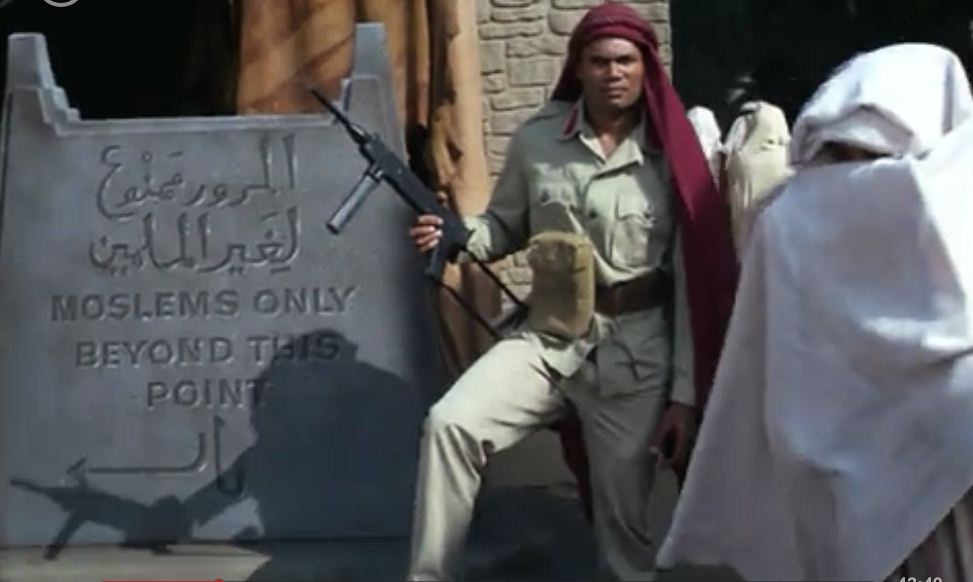 NOTE: * Truthiocity enlightens in the comments, it's not a Sten but an MP40 that I am talking about.
UPDATE: It's a 9mm Madsen! JohnJoe from the comments: "It's not an MP40. It's a Madsen, made in Denmark, from the fifties. Baddies in early James Bond films use 'em. The blokes in boiler suits in the secret base, usually…"