Many of the drones still cheer it on.
Yes folks, there are those who voted for Obama and still fail to realize that "America's greatness and self interests" are not Obama's top priority. I would further venture to say, that they are not on Obama's 'to-do' list whatsoever, since he's promised to fundamentally transform the United States of America.
NOTE: He's the exact carbon copy opposite of Lincoln.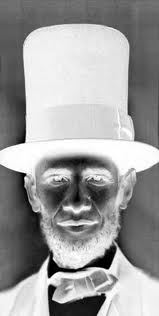 OBAMA ENDORSERS AT THE ECONOMIST LAMENT AMERICA 'TURNING EUROPEAN'
The cover of this week's issue of The Economist features not-so-flattering caricatures of President Obama and Speaker of the House John Boehner. Obama is dressed as the archetypal Frenchman, complete with beret and striped shirt, and Boehner is dressed in lederhosen.
The lead editorial and article are about America becoming European. Manning up is not the first impression the cover suggests but the implication of a sad spectacle of systemic weakness in our nation's leadership. We should be thankful, however, that the best part about the cover is that Obama is not dressed as Juan Perón.
The articles in the issue critically analyze and lament the lack of leadership in Washington DC during the "fiscal cliff crisis" and compare our economic crisis to that of Europe's. In comparing the United States to Europe, The Economist focused on three characteristics common to both: the inability to recognize the long-term problem of the debt, the influence of special interest groups and their respective representatives, and the failure of our leaders being honest to the nation.
The articles identify the key issues for hampering the long-term solution to our country's economic crisis; essentially too many unfunded liabilities, particularly Medicare, along with the unsustainable expenditures to Social Security. One has to wonder if The Economist has not suffered selective memory failure; it was that same newspaper that endorsed President Obama in November.
More here.