The day this organization is finally dissolved, I'm popping a caseload of champagne corks.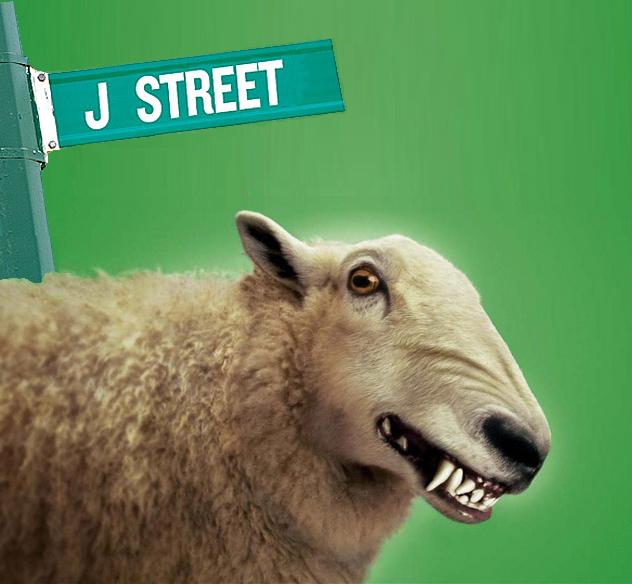 BALONEY WITH CREAM CHEESE
'J Street' Loves Chuck Hagel and the Treif in his Bagel
The campaign slogan is: "Smear a Bagel, Not Chuck Hagel."
Published: January 9th, 2013
Photo Credit: Yori Yanover
Often, when a group wants to hound someone with an opposing viewpoint, they will offer to donate one financial unit for every time the opponent does something the donor dislikes.  The kicker, though, is that the donation is made to a group or cause the opponent abhors, thereby creating a disincentive for the bad actor to continue his actions, which have become the source of support for the opposing viewpoint.
This is how it works: say a group of anti-Israel protesters show up regularly to protest the Israel Defense Force in front of an Israeli Consulate. The pro-Israel group then publicly announces it will donate $18 to the American Friends of the IDF for every anti-Israel nudnik who shows up at the Consulate to protest.
J Street, an American pro-'Palestinian' group, has part of the concept, but has failed to understand the disincentive part.  J Street has come out as one of the strongest backers of President Obama's nominee for Secretary of Defense, Chuck Hagel (R-NB), has now unveiled a clever new campaign. It's mostly clever because it has a rhyme that invokes the aroma of "Jewishness."
The campaign slogan is: "Smear a Bagel, Not Chuck Hagel."
More here.