Saudi Arabia, a place where one can still visit the seventh century, and not be in a museum.
Words fail.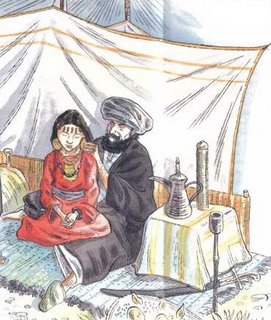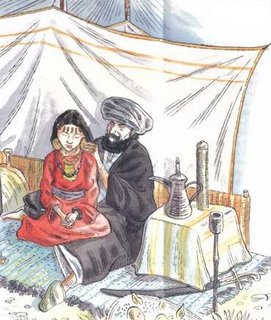 Saudi girl, 15, barricades herself in bedroom after being married to 90-year-old groom for huge dowry
By SARA MALM
PUBLISHED: 11:55 GMT, 7 January 2013 | UPDATED: 12:27 GMT, 7 January 2013
A 90-year-old Saudi Arabian man is suing the family of his 15-year-old child-bride after she shut herself in her bedroom on their wedding night.

The terrified teen locked the door from the inside so that her new husband could not enter on their first night as a married couple, and two days later she fled back to her parents' home.
Now her elderly husband wants his money back as he claims he paid the parents £10,767 ($17,500) for the teenager so they could wed.
The 90-year-old said he paid the dowry to the young girl's Saudi mother and Yemeni father, making the marriage 'legal and correct', Al Arabiya reported.