But that's exactly what Mohamed was.
To be willfully blind to these atrocities is to be in approval of them. Anyone wanting to arm these bastards need to have their heads examined, or at least taken to a quiet padded room for an evaluation.
Sister Agnes-Mariam de la Croix said: 'His only crime was his brother criticised the rebels, accused them of acting like bandits, which is what they are.'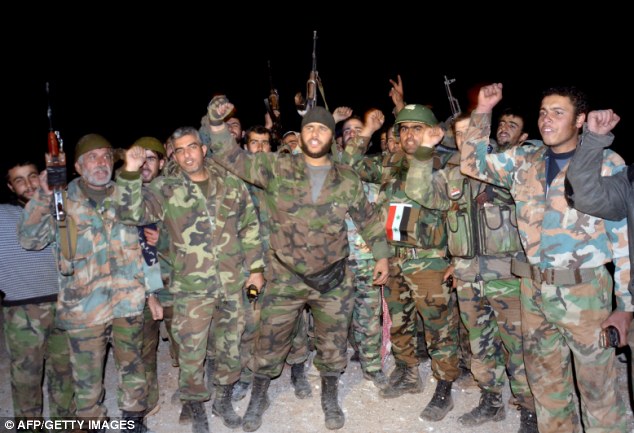 Syria rebels 'beheaded a Christian and fed him to the dogs' as fears grow over Islamist atrocities
Christian Andrei Arbashe, 38, was kidnapped and beheaded by rebel fighters in northern town of Ras Al-Ayn on the Turkish border
News came as pro-government forces celebrated their victory against rebels near Aleppo Airport
By NICK FAGGE
PUBLISHED: 00:41 GMT, 31 December 2012 | UPDATED: 09:50 GMT, 31 December 2012
Syrian rebels beheaded a Christian man and fed his body to dogs, according to a nun who says the West is ignoring atrocities committed by Islamic extremists.
The nun said taxi driver Andrei Arbashe, 38, was kidnapped after his brother was heard complaining that fighters against the ruling regime behaved like bandits.
She said his headless corpse was found by the side of the road, surrounded by hungry dogs. He had recently married and was soon to be a father.