Another terrortard bites the dust.
Lets hope that more of Hamas' card carrying members head on over to Syria and meet with the same fate.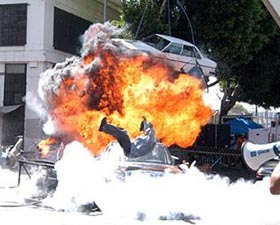 Former Hamas leader killed in Syria
Gaza native Muhammad Qunneita joined rebels after terror group quit Damascus
By RON FRIEDMAN December 29, 2012, 5:57 pm 1
Times of Israel: Former Hamas field commander Muhammad Qunneita was killed in rebel clashes with regime forces near Aleppo's airport, on Friday, Maan News reported.
Qunneita, 31, had reportedly left Hamas and joined an Islamist rebel group four months ago, shortly after the Gaza-based terror group left Syria.
The exiled leadership of Hamas was based in Damascus until earlier this year, when they fell out with Syrian President Bashad Assad and sided with the rebels.
Rebels told Reuters on Saturday Qunneita was killed in fighting near Aleppo, where he had been helping to train Islamist fighters.
Via Zip