Charges of blasphemy fill the air.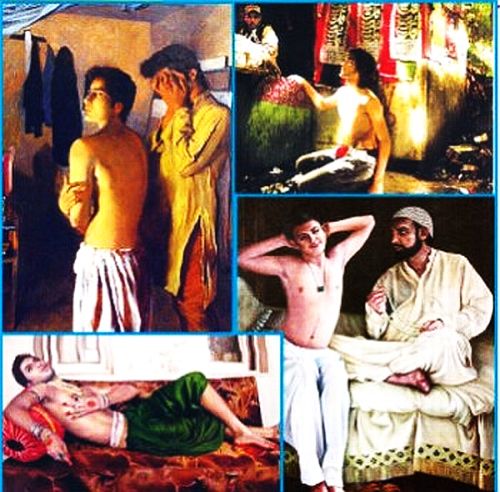 Paintings outrage Islamic hard-liners in Pakistan
By ASIF SHAHZAD
The Associated Press
LAHORE, Pakistan — Pakistan's leading arts college has pushed boundaries before in this conservative nation. But when a series of paintings depicting Muslim clerics in scenes with strong homosexual overtones sparked an uproar and threats of violence by Islamic extremists, it was too much.
Officials at the National College of Arts in the eastern city of Lahore shut down its academic journal, which published the paintings, pulled all its issues out of bookstores and dissolved its editorial board. Still, a court is currently considering whether the paintings' artist, the journal's board and the school's head can be charged with blasphemy.
The college's decision to cave to Islamist pressure underscores how space for progressive thought is shrinking in Pakistan as hardline interpretations of Islam gain ground. It was also a marked change for an institution that has long been one of the leading defenders of liberal views in the country.
More here.