Soon she'll be wearing a burka like her mixed up brother.
UPDATE: Debbie Schlussel informs that she had published on this back in October, and that yes, J.Jackson did in fact convert to Islam, so there is no question about it. Thanks Debbie, I missed that one.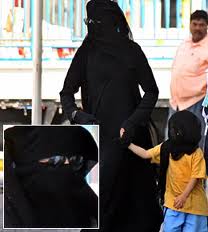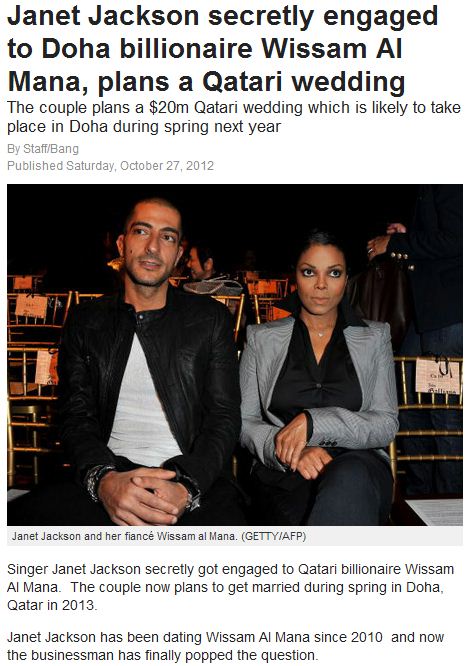 Wissam is the managing director of Al Mana Retail, which represents A/X Armani Exchange, and he's a shareholder in the Saks Fifth Avenue.
Janet and Wissam will be wedded in a Muslim ceremony. A renown Turkish author, Adnan Oktar (aka Harun Yahya), is also making the claim that the 46-year-old Janet Jackson has converted to Islam — as did her brother, Michael Jackson — and is choosing to keep her new religion a secret from her fans.
According to an insider the wedding will be "one of the biggest, most memorable extravaganzas in recent history".