No stretch of the imagination to conclude islamonazis a dangerous terror group.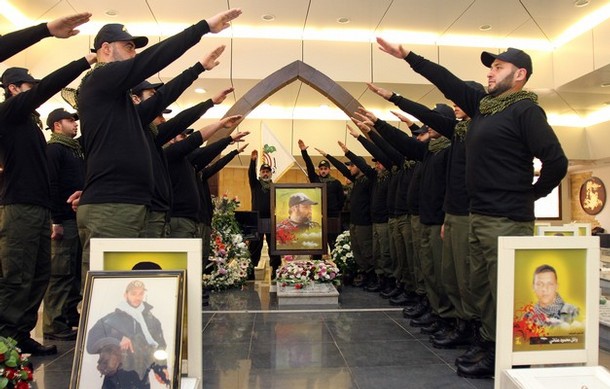 Italy MP: Hezbollah is a dangerous terror group
By BENJAMIN WEINTHAL, JERUSALEM POST CORRESPONDENT
Fiamma Nirenstein, a deputy in the Italian parliament, says Labanon's Hezbollah needs to be included in EU terror list.
NEW YORK – Italy's undersecretary of deputy of foreign affairs, Marta Dassù, stated last week that the Bulgarian investigation into the suicide bombing of an Israeli tour bus, which resulted in the deaths of five Israelis and a Bulgarian bus driver, is limited to the terrorism attack in Burgas, the seaside resort in Bulgaria.
Her position prompted criticism form Fiamma Nirenstein, a deputy in the Italian parliament, who told The Jerusalem Poston Sunday that a strong signal is badly needed from Europe that Hezbollah is dangerous and needs to be included in the EU terror list. Nirenstein told the Post that the investigation of Hezbollah should include all of Hezbollah's terrorism attacks over the years.
In response to a parliamentary question from the deputy, who is the vice chair of the Italian Foreign Affairs Committee, Dassù wrote, "the decision to include Hezbollah in the terrorism list of the European Union requires, as known, unanimity within the EU Council which has not yet been achieved for the purpose of such an inclusion.
"Currently, there is no forensic evidence proving the involvement of Hezbollah in the Burgas attack. It goes without saying that if evidence of its involvement in this or other terror attacks should arise, the current scenario would rapidly change."
The Post obtained last week a translation of Dassù's remarks.