The Islamic masters of strategy are often at loggerheads with those who simply want to tell the truth about their Islamic beliefs. For Muslims who practice Islam 101, offending others is an Islamic right, just ask the multitudes of non-Muslims who live under their rules.
H/T: Fluffy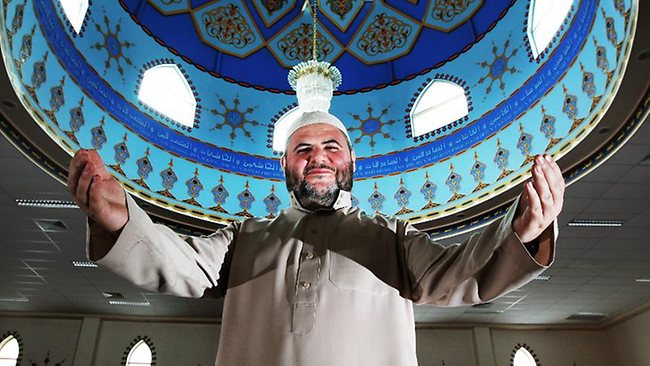 No merriness here: mosque puts fatwa on Christmas
THE Lakemba Mosque has issued a fatwa against Christmas, warning followers it is a "sin" to even wish people a Merry Christmas.
The religious ruling, which followed a similar lecture during Friday prayers at Australia's biggest mosque, was posted on its Facebook site on Saturday morning.
The head imam at Lakemba, Sheikh Yahya Safi, had told the congregation during prayers that they should not take part in anything to do with Christmas.
Samir Dandan, the president of the Lebanese Muslim Association, which oversees the mosque, could not be reached for comment on Saturday.
Advertisement
The fatwa, which has sparked widespread community debate and condemnation, warns that the "disbelievers are trying to draw Muslims away from the straight path".
It also says that Christmas Day and associated celebrations are among the "falsehoods that a Muslim should avoid … and therefore, a Muslim is neither allowed to celebrate the Christmas Day nor is he allowed to congratulate them".
The posting of the fatwa has shocked many Muslim leaders. The Grand Mufti of Australia, Ibrahim Abu Mohammad, said the foundations of Islam were peace, co-operation, respect and holding others in esteem.
"Anyone who says otherwise is speaking irresponsibly," he said.
NOTE: Actually the former is speaking as it actually is within a majority Muslim state, the former (grand mufti of Australia) is in spin mode because it was said with them still being in the minority.