As he should.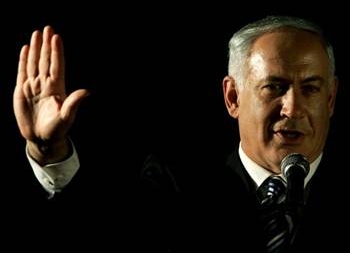 No one tells Washington, London or Paris who can live where in their cities, nor should they   be allowed to stick their noses in J'lem, dictating where a Jew can live.
PM: I will ignore censure of J'lem construction
By JPOST.COM STAFF, HERB KEINON12/22/2012 00:17
Netanyahu says Israel will continue to build in east Jerusalem despite condemnation from UN, international community.
Prime Minister Binyamin Netanyahu on Friday said he would ignore the international community's condemnation of prospective building plans for Jerusalem across the Green Line, in an interview aired in part on Channel 2.
The interview is scheduled to air in full on Saturday.
"The Western Wall is not occupied territory, and I don't care what the United Nations says," Netanyahu declared in reference to the plans.
"We are living in the Jewish State," Netanyahu said, and "The capital of the Jewish state, for 3,000 years, has been Jerusalem. I want to say it clearly."
"On election day, Israeli citizens will send a message," the prime minister continued, "not only domestically but also to the international community."