Feel good story of the day
HE'S OUT!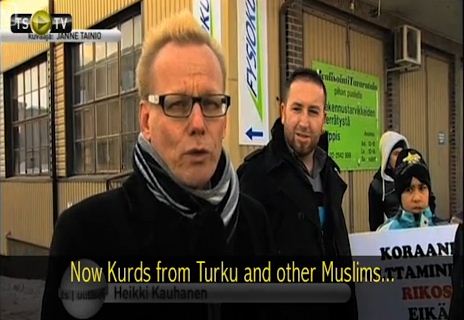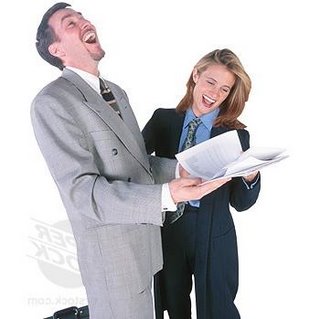 Vasarahammer informs the TT that: Tuomas Muraja who was made famous by his "news reporting" about the Finns party has been sacked by Turun Sanomat together with Heikki Kauhanen who was responsible for reporting the local Kurds' demonstration connected to Mullah Krekar as well as the interview of the man.
Writing in the Finnish Journalist Union paper,
"Turun Sanomat believes that it does not need any foreign correspondents. Thank you, ladies and gentlemen! It has been a pleasure to work for over ten years with skilled and flexible journalists, "Thomas Muraja updates his Facebook status.

On Tuesday morning, 13 November. Turun Sanomat foreign journalist and former Brussels correspondent Muraja has just been made redundant, and he decides to tell it to their friends right away.

Soon journalist Heikki Kauhanen's phone rings on the same floor. Turun Sanomat newspaper editor Kari Vainio ask him to his office.

Kauhanen, 46, has worked for the newspaper and cable channel TSTV in 13 years, ans has made scoops for the operation, for example, about the former terrorist leader Mullah Krekar. Now TSTV has ended stopped, and he gets fired. Vainio offers him a summer job as a reporter and as a temporary network journalist.
Normally I would feel sorry over the bad news of anyone getting fired just before Christmas, but dog gone it, I just can't muster up the energy to do so. In fact, they just don't deserve our feeling sorry for them, due to their long history of shoddy journalistic practices.
NOTE: Newsweek editor Tina Brown is sending journalists pink slips just before Christimas as well!