Speechless
There are no amount of words that can adequately describe the outrage. The last time a Swedish work of art caused an outrage, was in 2004 when the acting Israeli Ambassador to Sweden, Zvi Mazel, threw a lamp into the 'artwork' of former Israeli Dror Feiler's, Snow White and the Madness of Truth. The blood in the pool was correctly understood by the Ambassador to be the blood of Jews, murdered by the woman who's picture was in the boat floating on top of the pool.
This latest outrage, by Martin Bryder, is over the ashes that he the stole from the  Majdanek extermination camp, and used them in a painting, being displayed in a gallery in Lund Sweden. I really am speechless over this a-hole's theft of the ashes and the use of them in a commercial piece of art.
Stunning evil.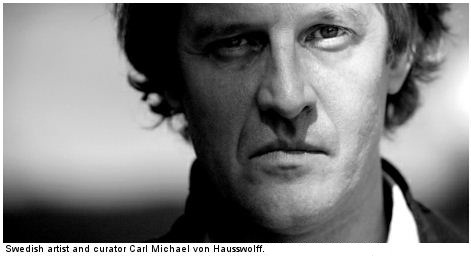 Gallery defends art from ashes of Holocaust victims
By JTA
12/06/2012 15:23
Swedish art gallery owner says painting by Michael von Hausswolff made from ashes of Majdanek camp victims has "no moral flaws."
PHOTO: WIKIMEDIA COMMONS
A Swedish art gallery owner has defended his gallery's decision to show a painting made out of Holocaust victims' ashes as "having no moral flaws."
Martin Bryder, who owns a gallery in Lund, told Sverige Radio that he "sees no moral problem or flaw with exhibiting" a painting which the artist Carl Michael von Hausswolff made from ashes of Holocaust victims from the Majdanek extermination camp.
According to a local newspaper, Sydsvenskan, Von Hausswolff had collected the ashes more than 20 years ago. The exhibition is scheduled to open at the Martin Bryder Gallery in Lund on Dec. 15, according to the radio station.
Salomon Schulman, a teacher of Yiddish and member of Lund's Jewish community, wrote in the same local newspaper that he found the display "disgusting" and called it "a desecration of Jewish bodies."
He added: "Nowhere was the Third Reich more popular than among the educated academics. Today, the Holocaust and racism are still part of their salon talks."