Funny how that is, settlements are always touted as being "roadblocks" to a peace settlement, but missile attacks and other forms of Palestinian terrorism against Israeli citizens are not to be allowed to stop the peace process.
The issue of anti-Jew policies of the Palestinians, while Arabs make up 20% of the Jewish state, is never discussed as negotiating points, ever. It's take for granted that a Pali state is going to be "Jew free".
NOTE:  Nice to see Israel sticking a thumb into the IC's eye.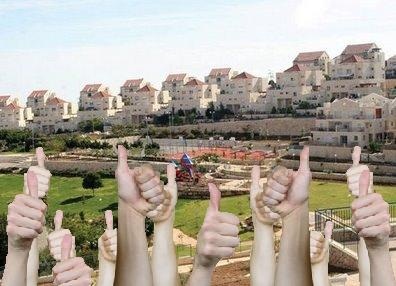 Sources: US behind European protest measures
Israeli officials with ties to US administration say Washington gave Europe green light to summon Israeli ambassadors over settlement construction. Australia also calls ambassador to protest move
Attila Somfalvi
Published: 12.04.12, 08:58 / Israel News
The United States was behind the summoning of Israeli ambassadors by several European nations, Israeli sources with close ties to US administration officials said Monday.
"The European move is essentially an American move," one official said. "The Brits asked the Americans how to act."
The Foreign Ministry fears Europe will take further punitive steps against Israe over its decision to advance construction in the E1 area between Ma'ale Adumim and Jerusalem.