The Arabs have already violated "the truce" on multiple occasions, with rockets having been fired now this. always provoking, then feigning innocence and then claiming victimhood when Israel responds.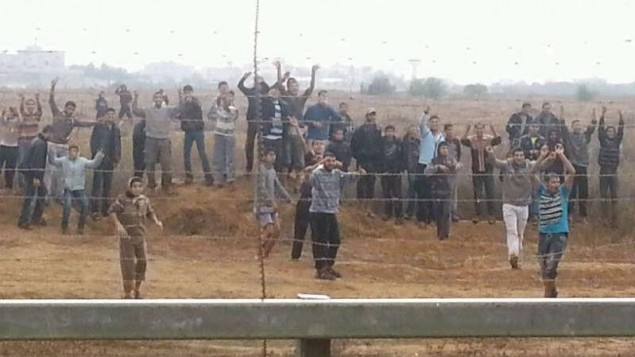 Report: Palestinian killed, 19 hurt by IDF gunfire
Man shot dead, 19 wounded by Israeli gunfire near Gaza border, Ma'an news agency reports; army says troops fired towards legs of rioters attempting to cross into Israel
A Palestinian man was shot dead and 19 were wounded by IDF gunfire in Khan Younis on Friday, the Palestinian Ma'an News Agency reported, citing medical officials in Gaza.
Witnesses told Ma'an the incident occurred along Gaza's border fence with Israel shortly before Friday prayers.
The IDF Spokesperson's Unit said that some 300 Palestinians approached the border fence in the south of the Strip on Friday morning and began rioting.
"IDF forces made efforts to disperse the rioters, and when they refused to leave warning shots were fired," the army said. "Several rioters damaged the fence and attempted to cross into Israel's territory."
According to the statement, troops fired towards the legs of the rioters who attempted to cross the border. One man who managed to enter Israel was detained ad was later returned to Gaza.
According to Ma'an, Hamas spokesman Sami Abu Zuhri accused Israel of violating the Egypt-mediated truce and said the group would complain to Cairo. "We will contact the Egyptian mediator to discuss the incident," he was quoted as saying.