Brought to you by the same beasts that threw Fatah members from the roofs of high buildings when they took over Gaza.
Six men accused of being "collaborators" were summarily executed and their bodies dragged (at least one) through the streets of Gaza City.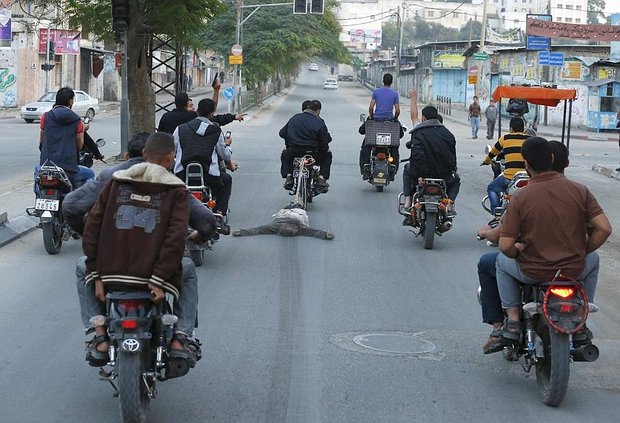 CNN's Anderson Cooper has a photo of the gruesome extrajudicial punishment.
By the way, this means that Hamas has killed twice as many Palestinian Arabs as they have killed Israelis during the current fighting.
AP adds:
Witnesses said the six men were pulled out of a van Tuesday, forced to lie face down on the street and then shot dead.

Five bodies lay in a pile as a mob stomped and spit on them. A sixth body was tied to a motorcycle and dragged through the streets as people screamed, "Spy! Spy!"

Hamas posted a sign on an electricity pole, naming the six alleged informers.