At least he was removed. He should have been heavily fined and if found to hold a dual passport, deported from the country.
H/T: Fjordman via IslamVs.Europe


The young man denied the violence outright in the anti-Semitic emails read against him. […] "In response to an email from master director, Philippe Cassuto, who forbade you set foot in the course, you wrote: 'I do not like unwarranted orders, much less coming from a pig. "Then a few days later, again in response, you were threatening: 'That's enough now, or I make a Shoah".
[Google translation of original French article]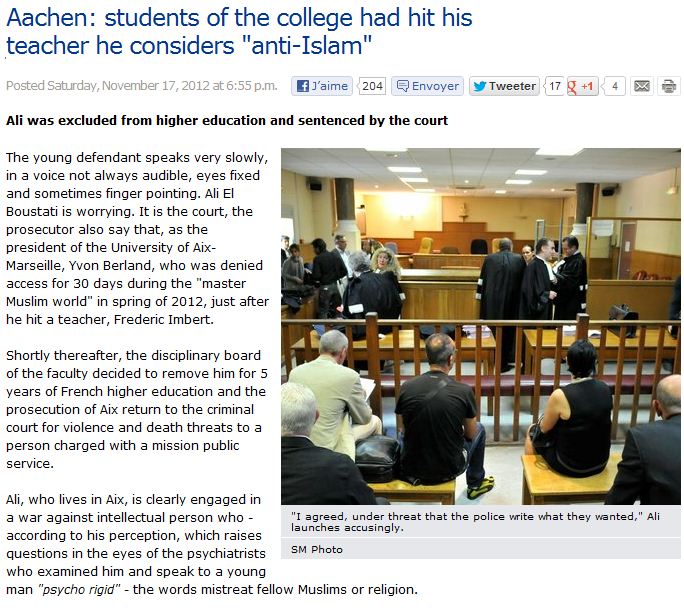 […]
Ali came without a lawyer, was sentenced to 1 year suspended prison sentence and banned from going to college. He announced his intention to appeal.