Wishing this brave man a speedy recovery.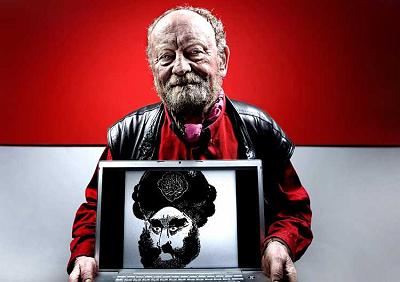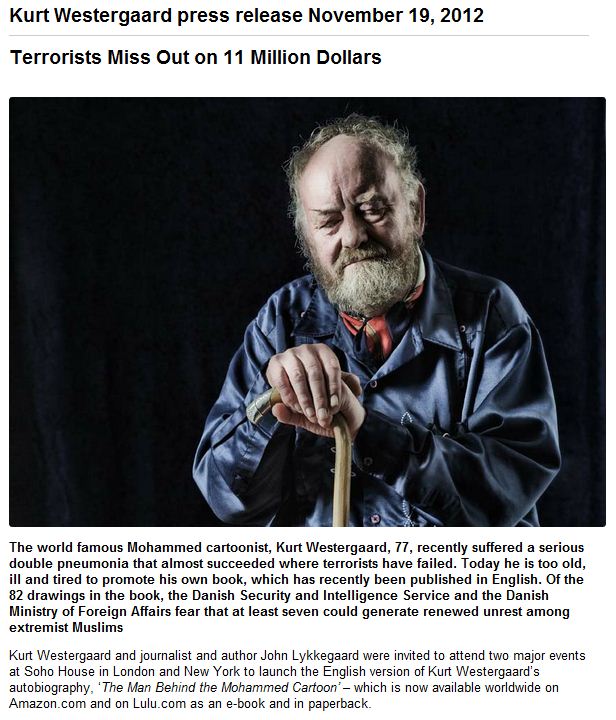 "The plan was to be in London on 19 November and then proceed directly to New York. Invitations were sent out, and the publishing world and the media from all over the world showed considerable interest. However, it turned out that the chosen venue was too small, and we were offered larger premises," says the Danish publisher.
John Lykkegaard received the first request in May 2012, but due to the European Football Championships, the Olympic Games in London and the Tour de France, he consulted the Danish Security and Intelligence Service, and chose to postpone the event until November 2012. Now, though, because of Mr. Westergaard's health, they have had to cancel altogether.
"Kurt Westergaard was to have signed his book and promoted it in the Anglophone world, but now he is now regrettably too weak to travel. We started by cancelling New York, hoping he would still be able to manage the event in London and had planned to fly home immediately after the presentation, but we have had to cancel this event as well," John Lykkegaard explains.