I posted Thursday on the faked footage when it crossed my desk, and asked the following coy question: You watching there mainstream media? Apparently they were, but not from the perspective I would have hoped, they were biting down hard on the story line without verification of the facts.
Someone within their organization knows the Arabs on the ground in Gaza, and approved the video footage without verifying something that the blogosphere had outed over 36 hrs before as a fraud, yet CNN ran with the footage. What a bunch of dopes.
NOTE: CNN corrects is gross error in judgement however, with a post from the TT's good friend, the Elder of Ziyon, who btw, is doing an excellent job in coverage of the war Hamas is currently waging against Israel. A contact (CW) shares a pic of the CNN report with the Elder's website in plain view. Good job Elder!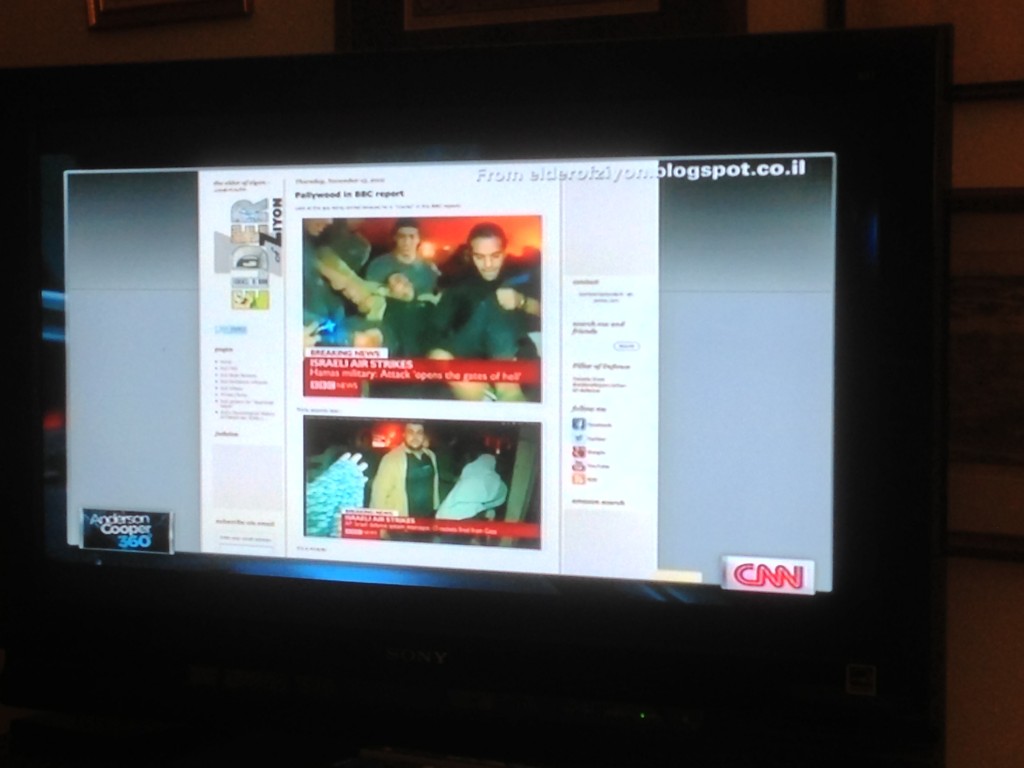 FRAUD: CNN USES VIDEO FOOTAGE OF FAKED PALESTINIAN 'INJURIES'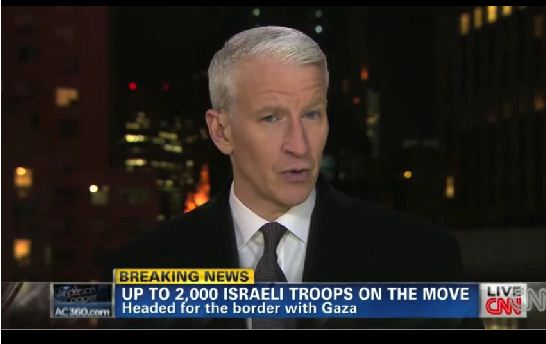 Last night on CNN's 360 with Anderson Cooper, video footage was broadcast that purported to show injuries and victims of Israeli military operations in Gaza. The footage was exposed as fraudulent here on Breitbart News yesterday..
 Click here for the CNN video, the embed has an automatic play and I don't want to use it..