Remember folks, this is in response to relentless rocket fire by terrorists in Hamas controlled Gaza, who have launched over 900 rockets, missiles and mortars this year alone.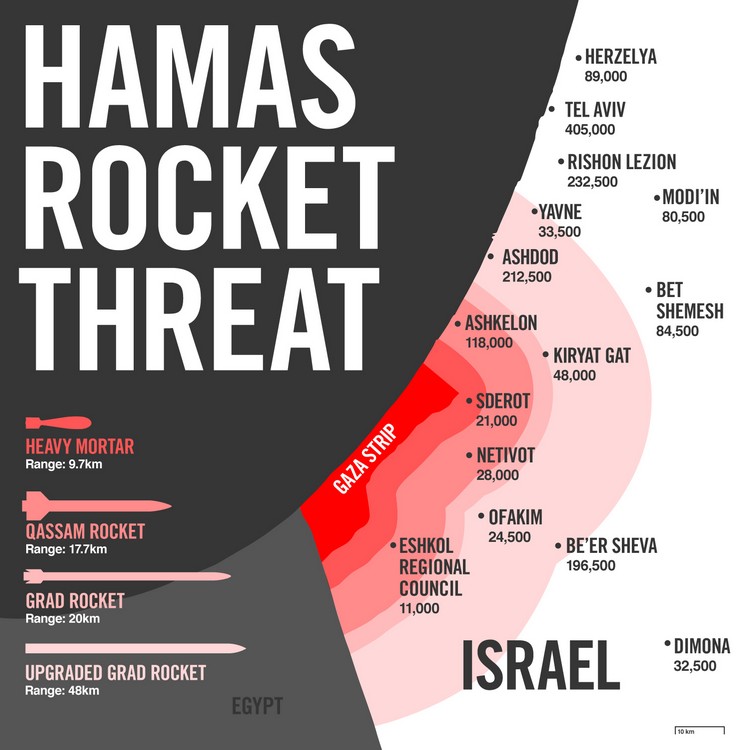 Gazans fire 95 rockets after Jabari hit
By YAAKOV LAPPIN, TOVAH LAZAROFF
LAST UPDATED: 11/15/2012 07:23IDF launches intense aerial strikes throughout the Gaza Strip. PHOTO: REUTERS
The IDF on Wednesday opened a campaign to remove the rocket menace afflicting the South with the targeted killing of Hamas terror chief Ahmed Jabari.
Hamas responded with heavy rocket fire into Israel, and the IDF deployed infantry brigades to the Gaza border ahead of a possible ground offensive.
The IAF air strikes killed 11 Palestinians, according to Palestinian sources. Around 100 Palestinians were also injured in the IAF strikes, according to Palestinian news agency Ma'an.
As 95 rockets exploded across southern Israel on Wednesday night, schools within 40 km. of the Gaza Strip were declared closed, and residents were urged to follow directives from the IDF Home Front Command. Magen David Adom paramedics treated 13 Israelis for injuries suffered overnight, the organization said. Of the injured, four suffered light wounds while nine more suffered shock symptoms.
The Iron Dome rocket defense system intercepted 30 rockets.