About time.
I can't think 0f a nation that would have waited so long before taking out the terrorists and their leaders who are targeting their citizens.
Drudge Report: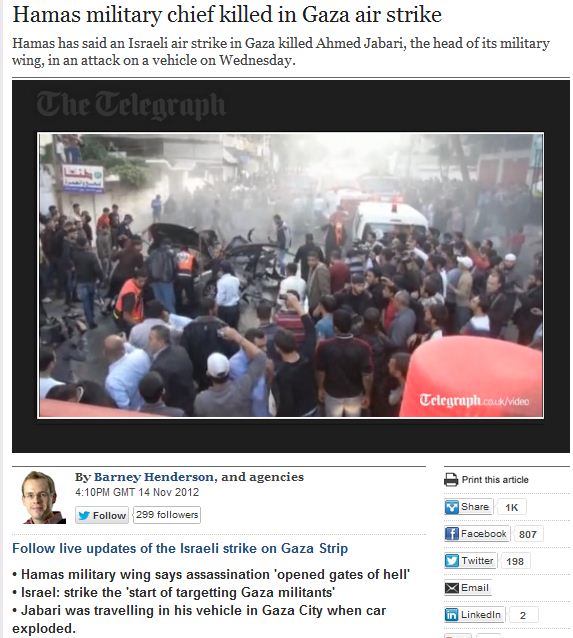 Jabari is the most senior Hamas official to be killed since an Israeli invasion of Gaza four years ago. He has long topped Israel's most-wanted list, the Associated Press reported. His son was also reportedly killed in the targeted airstrike, according to Osama Hamdan, a Hamas representative in Lebanon, talking to Al Jazeera in Doha.
"We will respond [to the assassination], this I have to say clearly," he said.
"The Israelis are working to target the local leaders and political leaders in Gaza. We are expecting acts and reactions from the Palestinians."