Please remove this jerk from the speakership of the house.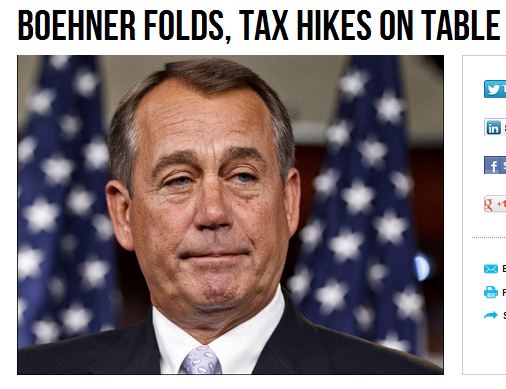 The day after Obama's spend, spend, spend, and tax, tax, tax, policies garnered him a second term in the White House, House Speaker John Boehner (R-OH) offered the president a way to save the economy which included raising taxes "under the right conditions."
With all due respect to Speaker Boehner, when in the hell are the right conditions to raise taxes?
Our economy is not simply on its last leg but its last knee. We are down, and headed toward down and out if the president continues along the path he's been on for four years. How in the world can taking even more money out of the America peoples' paychecks help this situation?