When we say 'islamic fundamentalists', we're only talking about nuance here.
Hilarry Clinto is such a buffoon, that I hope the Dems do in fact run with her next time around in 2016. One more landslide for the Republicans in Reagan-like fashion.
Here is the Syrian opposition: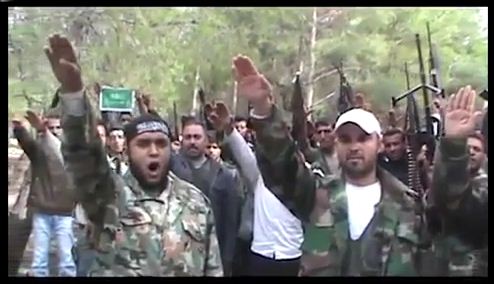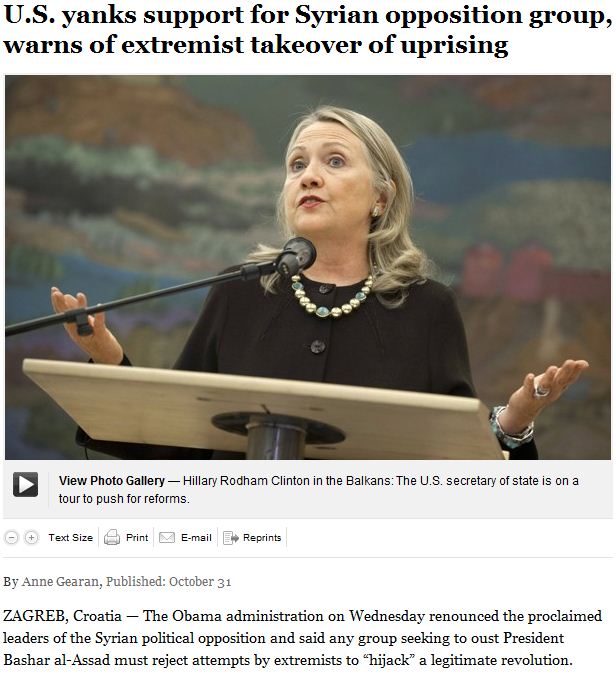 Secretary of State Hillary Rodham Clinton said the Syrian National Council, or SNC, should no longer be considered the "visible leader" of the opposition. That made official what has been the increasingly obvious sidelining of an opposition group led mostly by middle-age Syrian expatriates.