The all have Muslim sounding names, so draw your own conclusions. Finland, regardless of it being tucked away in the northern reaches of Scandinavia, with a relatively small Muslim population (that's expanding), has much of the same problems affecting other states in the region. The nationalities of the perps however, have not been ascertained.
H/T: Vasarahammer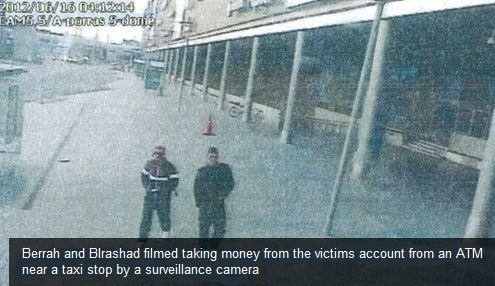 District Court renders strict verdict on home robberies – "exceptionally brutal"
MTV3: Helsinki District Court has sentenced three men to prison for seven years for the gruesome home robberies committed last June, in Helsinki and in Espoo.
The thieves broke into the victim's apartment who lived alone in a multi-storey building in the middle of the night. They tied up the inhabitants who were asleep, assaulted them and threatened to kill them. At the same time they got both a bank card key code as well as valuable goods.
The district court characterized the acts according to Finnish norms exceptionally serious, and unscrupulous.
Ilias Blrashed was sentenced to imprisonment for seven years. The judgment was for two aggravated assaults, two gross domestic breach of peace, and two counts of unlawful detention, but also aggravated child sexual abuse.
He had sex with a 14-year-old school girl who had run away from home, and in addition to beating her.
For the second robbery charges, Abdel Kader Berrabah, was sentenced to six years in prison and three months.
In addition, a third man, a 17 year old who participated the robbery of a home in Helsinki, was sentenced to three years in prison and three months for offenses committed as a youth. His previous conditional prison sentence was imposed in addition to enforcement.
Convictions can still appeal to the Court of Appeals.
Interpol confirmed the identities
The case has been made difficult from the beginning, the fact that the true identity of the suspects have not been identified.
They have told the police several different names, which they have used in connection with similar types of criminal investigations, at least in Germany and Norway.
All of the defendants have pleaded as minors. The forensic reports have shown, however, at least two are certainly over the age of 18, nearly 30 years old.
Last week Berrabah's identity was confirmed. The prosecutor submitted to the district court in Algeria through Interpol received a written report. The accused himself opposed the use of Berrabah, he would have preferred the indictment to originally have read Ahmad Ibrahim Ahmad.
On the other hand, the identity of Blrashed, who received the harshest sentence, had not been able to be confirmed. the 14-year-old victim said she had been told to call him Tarek.
Both were sentenced in addition for providing false identification.
The pair had arrived in May, the third accused had been already to Finland.