As in Egypt and elsewhere throughout the Islamic world, the aboriginal community of Christian believers (and other faiths) are under immense stress. Next time a Muslim preaches "islam is peace" to you, tell them about how these minorities and others are traditionally treated in Muslim lands. As well as telling them how much they should be respecting Western culture that allows them to preach their bull crap in public without being accosted.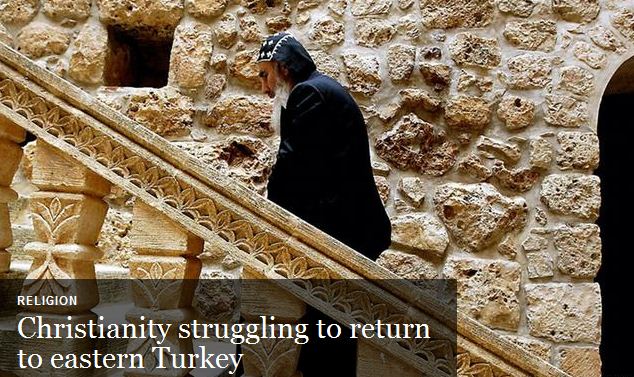 Turkey is home to one of the oldest Christian populations in the world, the Suriyani, who fled during recent conflict. In the last few years they've been returning, but problems with their resettlement are apparent.
For 1,600 years the bell at Mor Gabriel in southeastern Turkey has tolled, calling people to prayer. Everything about the Syriac Orthodox monastery here is ancient.
The ceremonies are conducted in Aramaic, a language spoken at the time of Christ. Known as the second Jerusalem, the monastery is not only considered important for Syriac Christians, but the wider Christian faith. But a ruling by Turkey's highest court in favor of the Turkish state over the ownership of monastery land has cast a shadow over its future.
Kuriye Kos is the head of the Mor Gabriel foundation that runs the monastery. "After all these court cases anything can happen," he told DW. "We have other lands, and there we could also face the same thing. We have been living here for thousands of years."
Christians still coming home
The controversy comes as Christians had started returning to the area, helping to rejuvenate the region including the main town of Midyat. The overwhelming majority fled to Europe and the US during the 1980s and 1990s at the height of the conflict between the state and Kurdish rebel group PKK.