Yeah folks, it's that intrinsic to islam.
It's why Bin-Laden and other jihadis have been waging their wars (why historically Islam has been always waging their wars), to institute the sharia.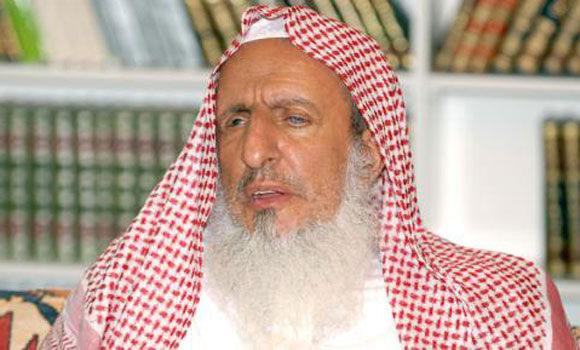 Saudi Grand Mufti calls Muslim countries to apply sharia, even in shared relations 
For three million Muslims these are the days of the pilgrimage to Mecca. Today they will observe the "stoning of the devil". Sheikh Abdul Aziz Al-Asheikh underscores the importance of the application of Islamic law, in all areas of life, including politics, while "some slogans raised among Muslims these days call for setting up democratic states with no connection with the Islamic Shariah. "
Riyadh (AsiaNews / Agencies) – The need to apply Sharia, or Islamic law, in all areas of life even in relations between Muslim states. This is the invitation that the Grand Mufti of Saudi Arabia Abdul Aziz Al-Asheikh addressed to the nearly three million faithful who in these days are making the pilgrimage (Haj) to Mecca.
For them, today is the day of the "stoning of the devil", symbolized by the stone throwing against three Jamarat, tall pillars, which have now been replaced for safety reasons by long walls (see photo). This is in fact the most dangerous moment of the pilgrimage: the stone throwing has sometimes caused riots and in 2008 caused the death of 346 pilgrims.
The ritual takes place in Mina, east of Mecca and follows the Wuqoof-e-Arafat, when the faithful gather in the plains of Arafat and recite "Labbaik Allahumma Labbaik," Here I am, O God, in answer to your call. Helicopters and thousands of police agents have followed the journey, which took place in a hot 37 degrees, relieved by hydrants that bathe the pilgrims. After sunset, they came to Muzdalifa, a plain where traditionally they gather stones that today are launched against the Jamarat.
But yesterday was also the day of the sermon of the Grand Mufti who urged believers to "make all your efforts to achieve dignified living for your people and end their sufferings." He called on them to treat people with "justice and fairness" and underlined the importance of the application of Sharia, or Islamic law, in all areas of life, including politics, while " some slogans raised among Muslims these days call for setting up democratic states with no connection with the Islamic Shariah. "