Notice the hammer and sickle flag being waved by their supporters. How about a swastika as well? That what they are supporting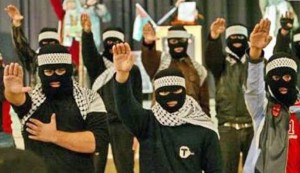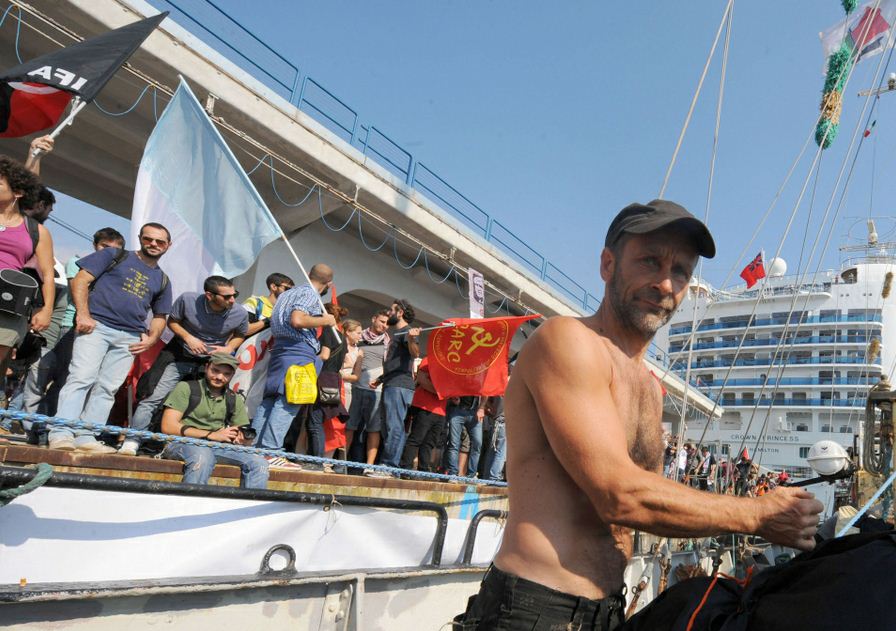 Estelle's captain, Mika Jämiä, adjusts the cargo before the ship's departure from port of Naples 6 October.
Estelle-ship heads towards Gaza despite warnings
Israel announced to the Finnish Government that it will take action if the ship tries to break the sea blockade.
Flying under the Finnish flag, the ship Estelle continues its journey towards Gaza despite warnings from Israel. The sailing ship is currently sailing through the Greek islands on the south side to Crete. Depending on the winds the ship will arrive at Gaza within a week. The ship's boatswain Wellu Koivisto said that the mood on board is good and the sailing excellent.