Socialists around the world, including Sean Penn, are euphoric.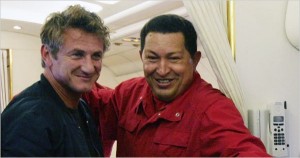 It will never be truly known how many votes were stuffed by the authoritarian Fascist ruler of Venezuela, but you can be sure that his campaign machine and supporters had their fists full of ballots pre-stamped with "El Presidenté's" name.
Then there is the drone factor, how much of the Venezuelan populace is bought off, through Chavez's redistribution schemes. That, more than any vote stuffing, is reasons why this thug of leader has been re-elected.
NOTE: Soon in November we shall see if Obama has managed the same.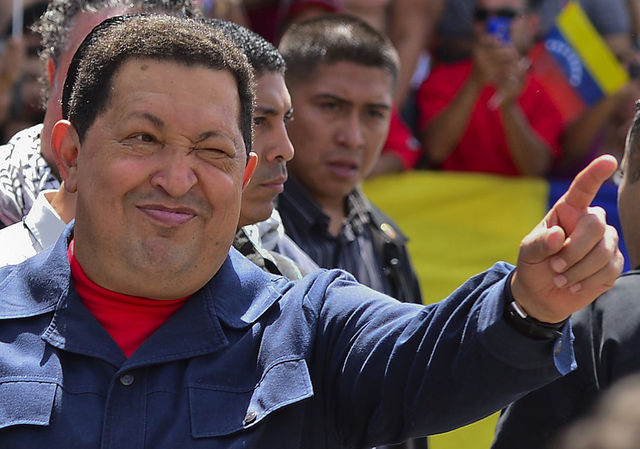 CHAVEZ WINS RE-ELECTION, ELECTORAL COUNCIL SAYS
CARACAS, Venezuela (AP) — Venezuela's electoral council says President Hugo Chavez has won re-election, defeating challenger Henrique Capriles.
National Electoral Council president Tibisay Lucena says that with most votes counted, Chavez had about 54 percent of the vote.
It was Chavez's third re-election victory in nearly 14 years in office. The victory gives Chavez another six-year term to cement his legacy and press more forcefully for a transition to socialism in the country with the world's largest proven oil reserves.