Andy delivers once again. Read it in full and learn.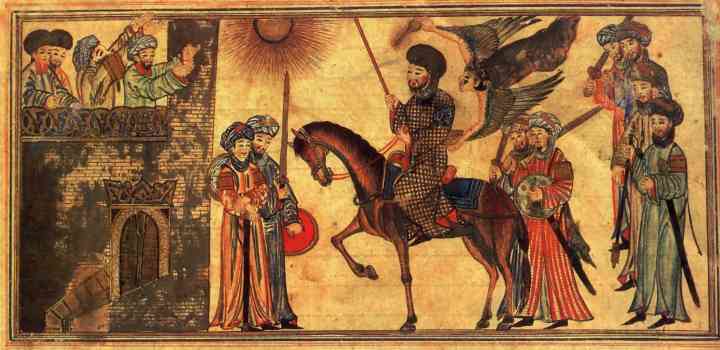 Andrew Bostom:
If we are silent and ignore the reality of Muhammad's "beautiful example of conduct", in lieu of defiantly upholding the irrefragable evidence briefly adduced herein, we are tacitly condemning Professor Margoliouth, posthumously, and all who presently understand and expound the proven wisdom of his judgments,  and submissively acquiescing to the establishment of universal Islamic blasphemy law.
Free Speech, Muhammad's Character—And Ours
Cross-posted at Pajamas Media [2]
Following violent Muslim reactions to the amateurish "Innocence of Muslims [3]" video, which depicted some of the less salutary aspects of Muhammad's biography [4], international and domestic Islamic agendas are openly converging with vehement calls for universal application [5] of Islamic blasphemy law. This demand to abrogate Western freedom of expression was reiterated  in a parade of speeches [6] by Muslim leaders at the UN General Assembly. The US Muslim community echoed such admonitions, for example during a large demonstration [7] in Dearborn, Michigan, and in a press release [8] by the Islamic Circle of North America.
Previously, the 57-member Organization of the Islamic Conference (subsequently renamed the Organization of Islamic Cooperation [OIC])—the largest voting bloc in the UN, which represents all the major Muslim countries, and the Palestinian Authority—had sponsored and actually navigated to passage a compromise U.N. resolution insisting countries criminalize what it calls "defamation of religion [9]." Now the OIC—via its Secretary General Ekmeleddin Ihsanoglu—is calling [10] for a specific ban on speech allegedly impugning the character of Islam's prophet, which he termed "hate speech." Ihsanoglu accompanied  his demand [10] with a thinly veiled threat of violence should such "provocations" recur:
You have to see that there is a provocation. You should understand the psychology of people who revere their prophet and don't want people to insult him,…If the Western world fails to understand the sensitivity of the Muslim world, then we are in trouble…[such provocations pose] a threat to international peace and security and the sanctity of life.