Devious
If Obama and his administration can't actually grow the economy (which they aren't), they then take to artificially boosting numbers to give an appearance that they're are. Sick.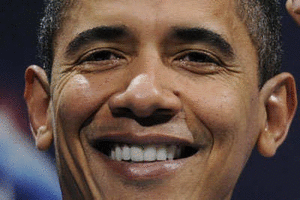 NOTE: Then yell "truther" at those who flesh out the actual details of the skulduggery, in order to cast suspicion on them, instead of where it actually belongs..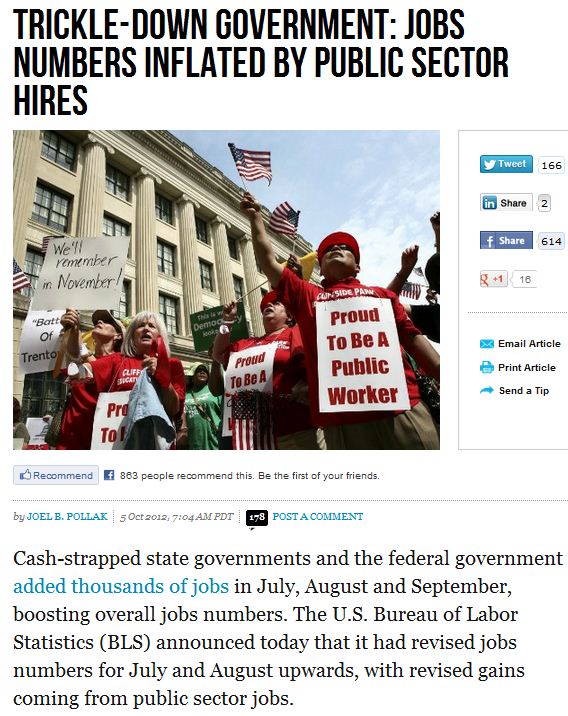 According to the BLS, government jobs grew 18,000 in July, 45,000 in August, and 10,000 in September, accounting for nearly 17% of total gains. Those government increases reverse the trend of recent years, in which public sector jobs had been cut while the private sector had experienced modest job growth.
Update: In addition, the revisions meant that instead of shrinking by 28,000 jobs in July and August, as previously reported, state and federal governments grew by 63,000 across the same period–a net shift of 91,000.
The total number of jobs added in September was 114,000, according to the BLS–well below the monthly average in recent years, and far below the July jobs increase, which had been described as good.